Operating theatres AKCmed and lead line protection while using C- arm
Architects design for new operating theatres projects as standard lead line protection up to 2 mm "just to be safe". That is why we have done measurement (FH Ostrava - built-in operating theatres AKCmed) to find out real situation during time when C-arm is used and find out neccesary changes in AKCmed system configuration.
For measuring was used C-arm GE OEC 9900 ELITE - source of  gama radiation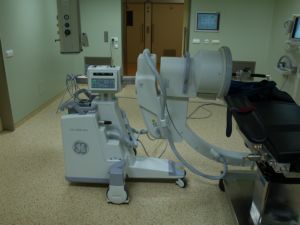 As a measuring devide was used calibrated dosimeter ROBOTRON.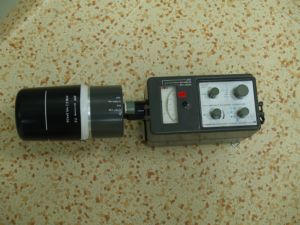 Simulation of the patient was at the beginning done by using a plastic container with 15 cm of water and 1 mm Cu /copper/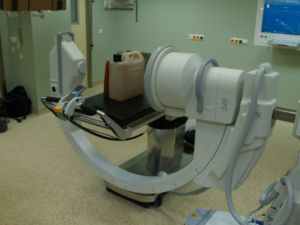 All surrouding rooms, surrouding corridors and glassed sections of doors were measured.
After first measurement was raised power and new measurement was done.
Power was selected in accordance with reports from previous operations in past with C-arm  in FH Ostrava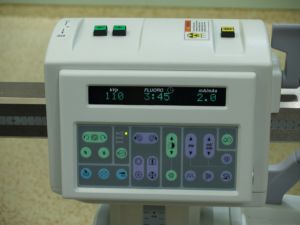 Again all surrouding rooms and corridors were measured.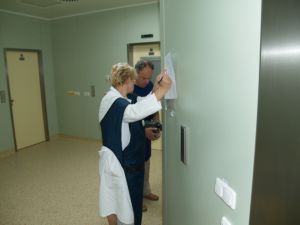 Also all construction details as well as glassed sections of doors.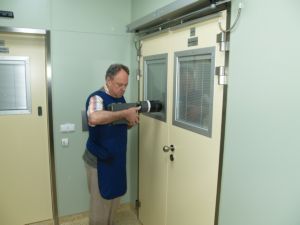 Measurements were done in two different axels of C-arm, in accordance with possible position of the operating table. C-arm was always moved to multiple possible positions, so all possible and also impossible positions were tested.
 Final results were as follows:
 on outher corridors was measured radiation on  the lowest measuring level in surrouding rooms was level of radiation much lower then is allowed by standards (for public, not for trained health personell) only through glassed sections penetrated higher level of radiation
 Conclusion :
AKCmed system fully shade off C-arm but it is possible to built in additional protection for glassed sections in doors - by simple exchange for lead line protected glass with equivalent of 1 mm Pb
This exchange can be done also additionally and time required is aproximatelly 30 min for each door wing.
This measurement is not not applicable to other systems then AKCmed, because during design, manufacturing processs and installation we calculate with additional possible lead line protection against the gama radiation. 
MEASURING REPORT